Managed closely by it's founders Barbara Berman & Clive Wallace, Berman and Wallace has become one of Dublin's finest catering companies since its establishment in 2001. We have built a reputation for excellence by delivering a premium food experience for each and every event we cater for. Many well-known clients trust our experience as caterers in Dublin for perfect delivery each and every time.
Some of our valued Dublin catering clients: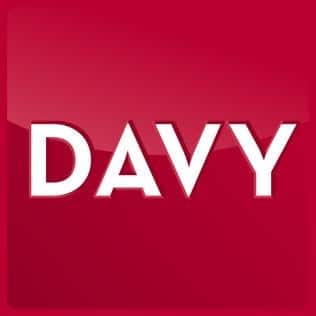 The Berman & Wallace Experience
When you choose Berman & Wallace you know that you are in safe hands. From the moment you make contact we will guide you through the best options for catering your event. We will tailor your menu, arrange your room, hire your furniture organise your entertainment and cover every fine detail. Our aim is to create the WOW factor, to give your guests a unique and innovative culinary experience with sensational food, immaculate presentation and service that is warm, efficient & lively.
Award Winning Quality & Sustainability
Berman and Wallace is a multiple award winning catering company. Our highly skilled kitchen team is presided over by Clive Wallace, Chef patron. Our food is prepared with the highest quality ingredients, sourced from local organic producers. Clive has been a member of the Irish Culinary Team and has won many food awards at international catering competitions. We strive to ensure that all aspects of our business are sustainable, from where we source our food to the office paper recycling.
What our catering clients say…
"Just a little note to thank you for everything last night. You guys were fantastic, the food was beautiful, top quality and your staff were so professional and friendly, to the point where several people commented to me how lovely they were. I really appreciate the time and care you put into making our event a success Barbara, it meant a lot to me to know that it was taken care of so well and I didn't have to worry! I will be most certainly calling you again for anything we have in the future! Thanks again Barbara and please pass on our thanks to all your staff!"
"Once again, many thanks indeed for a fantastic barbecue! Everyone is raving about it!"
"I would like to express my warmest thanks for such a wonderful evening in Dublin Castle last night, the food, the wine and the service was superb and had a great reflection on your company. Thank you so much for your patience throughout, as it wasn't exactly as straightforward as planned."
"WOW! What a day and night we had and so, so much of that was down to yourself & Clive and your team. We can hardly find the words to thank you. You really did nail it; you nailed everything! People have been raving about every aspect of the meal and my sister & brother in law said the trifle was the best dessert they have ever had – anywhere. Nothing but the highest of compliments have been rolling in for your staff – they were super; positive, lovely demeanour and nothing was any problem. A special thanks to Gary (Phil!?!) and Sarah for taking such good care of us at Table 1. See you soon and thank you, a thousand fold, once again"
"Thank you so much for the wonderful job yourself, Clive and the entire team did for us. We couldn't have asked for anything more in terms of service and quality. Many guests commented to me on the night how excellent the food was, so thank you for all the effort and creativity that went in to designing the menu."
"Your service is really impeccable. The set up and food were really great and Gary was particularly fantastic – really really good. You were great to get those two lemon cakes! We are still eating them."
"Thank you so much to all your staff for yesterday – it was a great success and the partners were delighted with the food and the staff!"
"I was involved in hosting a reception in the Hugh Lane Gallery for the Dublin Jameson International Film Festival. The 500 guests included President and Mrs Higgins, ambassadors, senators, ministers and guests from the arts, entertainment and media world, so only the best would do. After considering several highly recommended caterers we eventually engaged Berman and Wallace. From our first meeting with Barbara Berman we were impressed with the efficiency and confidence with which she approached the task. The menu was carefully constructed and there were several tastings of wines (knowledgeably suggested by Barbara) until we were completely satisfied. The food was exceptional and made with only the very best ingredients, beautifully prepared and presented, and within the stated budget. On the night, Barbara and her charming and efficient staff dealt with all catering issues leaving us to attend to our guests, and the event went very smoothly. The outstanding food and wine drew many delighted comments from the guests. Barbara covered all the small details that went to make it a successful and memorable night, and I and my team are very grateful. I would recommend Berman and Wallace enthusiastically and unreservedly."
"I just wanted to thank you for your help last week, regarding the menu for Friday's event. The food was absolutely delicious, and everyone complimented it. Your staff are a credit to the company, they were incredibly helpful and accommodating. Even when I realised I hadn't ordered tea and coffee for the mid-morning break, and had to quickly see if we could move it forward to 11am from lunchtime, they were calm and professional. Thanks again for helping to make our day a success. I hope we will work together again in the future."
"Thanks for the wonderful food this week. Our visitors were really impressed."
"Just a quick note to say thank you so much for your fabulous food for our event yesterday. Everybody here complimented your food, presentation and your colleagues who were very professional and courteous. Once again many thanks and hopefully we will get to work together in the future."
"I wanted to extend a special thank you for providing the catering for the ICMA Welcome Reception last Wednesday night. It all went very smoothly and the food was wonderful! Your team was very professional and all our guests were well taken care of. Thank you so much for being flexible with serving outside upon arrival."
"Berman & Wallace are outstanding caterers. During the European Patent Office Judges biannual Conference in Dublin, Berman & Wallace were the caterers. Judges from Europe, China and South America commented highly on the quality of the lunches, dinners & snacks. The food was a highlight. Clive Wallace is a brilliant Chef and Barbara Berman an outstanding Catering Manager. Observing their relations with workers, it is clear that they treat them with as much respect as customers while promoting a real atmosphere of application to good food & service."
"Berman & Wallace have been providing food to The Leinster Rugby team since the 2009. During this time they have fuelled approximately 40 Leinster Rugby players from 2 – 4 times per week around training and during travel. Berman & Wallace have worked with the Leinster Performance Nutritionist in designing suitable menus for the players during our annual cycle. Their standards of food, creativity with menus, punctuality and value for money are among the many reasons why the club are delighted to be supported by them. They have excelled in improving the standards of the post training food, leaving the players satisfied and appropriately fuelled to support their training goals. In summary I would highly recommend Berman & Wallace to any catering outlet or sports team."
"I just wanted to express my gratitude to your staff yesterday. They were very professional and everyone was well fed and happy with the quality of the food. The place was cleaned up perfectly and they even went above and beyond and kept the left overs for us to have today for our lunch. Needless to say we will be booking you again next year. Thank you very much."
"Just a short note to say thank you for the efforts of your team this evening at the Sugar Club. The food was wonderful, as was the service. It was lovely dealing with you, you made everything seem easy and effortless. I hope to use your services in the future."
Whatever type of event you are planning Barbara Berman will be delighted to talk through all of your food and drink requirements in detail, in order to prepare the best possible catering solution for your individual needs.
Call us for a chat on : 01-219 6252 or fill in the call back form below.
Get In Touch
We would love to hear from you, so please call us on 01-219 6252 or use the form to request we call you.
Event Catering Enquiry Form
We will call you back as soon as possible