Take Out
Delivery or Collection
Order & Pay Online
Our Menus
Office Catering Menus
Order & Pay Online
Delivery or Collection
View Menus
Office Catering Dublin
Berman & Wallace are a leading contemporary office catering Dublin company. Why not liven up a business meeting with some of our scrumptious treats. We supply individually wrapped sandwiches, boxed salads, charcuterie, boxed hot meals and much more.If you don't have time to come to us, we are happy to deliver to you.
The Freshest Office Catering Dublin
All of the meats used in our sandwiches are preservative free. Our Hams, Turkey, Chicken & Beef are roasted and carved in our kitchens in Clonskeagh. Our sauces and salads are our own recipes and our breads are supplied by Baker St Bakery. Our scones, muffins and cookies are freshly baked every morning. Our Juices are 100% fruit, no concentrate and are juiced daily in our kitchens.
Organic, Local & Sustainable
We are vehemently opposed to processed meats and bottled sauces and to breads that contain preservatives that keep them 'fresh' for extended periods of time. Our food is prepared with the highest quality ingredients, sourced from local organic producers. We strive to ensure that all aspects of our business are sustainable, from where we source our food to the office paper recycling.
Breakfast
Selection of Breakfast Pastries  €2.40
Cut Fruit Pot €4.65
Yoghurt, Fruit Compote & Granola Cup €4
Bircher Muesli Pot with Fresh Fruit & Flaked Almonds €4.20
Brown Bag Power Breakfast Bircher Muesli Pot with Fresh Fruit & Flaked Almonds, Fresh Orange Juice, Breakfast  Pastry €9.65
Lunch
Brown Bag Sandwich Lunch: Sandwich, Chocolate Biscuit Cake, Fruit Pot, Water €13.35
Brown Bag Salad Lunch:  Chocolate Biscuit Cake, Fruit Pot, Water  €17.95
 Individually wrapped Sandwich  on Brown/white bread €5.00
Deluxe Sandwich Platter including Wraps, Ciabatta, & organic breads (1.5 rounds per person)             €7.25pp
Sweet Treat Platter (Chocolate Biscuit Cake/ Mini Lemon Meringue Tart, mini Chocolate Éclair)        €4.65pp
Salad Bowls
Asian salad of torn Chicken with Asian Slaw, Rocket, Spring Onion, Red Chilli, Cashew Nuts,Hoi Sin Dressing – €11.50
Sesame Tuna Tataki Nicoise, Green Beans, Free Range Egg, Violet Potatoes, Spring Onion, French Dressing –  €12.50
Vegan Salad Bowl with Hummus, Baba Ganoush, Quinoa, Red Peppers, Edamame, Chicory, Smoked Tomato Dressing, Candied Pecan  €8.95
Blackened Cajun Chicken Salad with Quinoa, Red Peppers, Edamame, Chicory, Mango, Chilli, Shallot, Coriander & Sesame Smoked Tomato Dressing €9.95
Events Catering Dublin
If you are planning an office catering or corporate event then Barbara Berman will be delighted to talk through all of your food and drink requirements in detail, in order to prepare the best possible catering solution for your individual needs.
Call us for a chat on : 01-219 6252 or fill in the call back form below.
Some of our valued Dublin catering clients: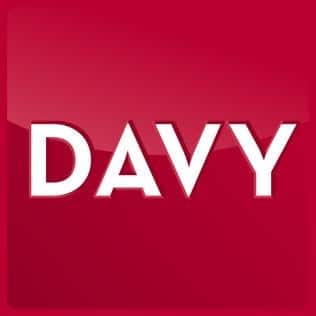 Get In Touch
We would love to hear from you, so please call us on 01-219 6252 or use the form to request we call you.
Event Catering Enquiry Form
We will call you back as soon as possible